Living Colour Nursery. Horticultural specialist, we offer a wide range of plants for any season all year round.
Grown locally, we specialise in seedlings, flowering annuals, perennials and landscaping packs.
Horticultural trade within South Australia only.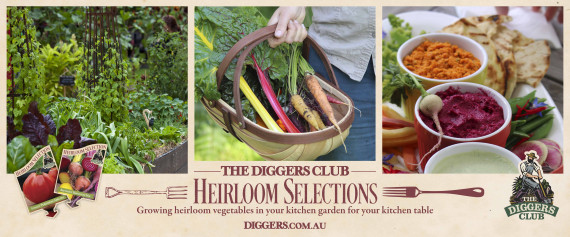 The Diggers Club and Living Colour Nursery have joined forces to release a revamped, relabeled and improved range of heirloom vegetables seedlings for the home gardener through all retail plant outlets in South Australia.
The Digger's Club is recognised as Australia's premier garden club, which is committed to bringing tried and tested heirloom vegetable varieties to the gardening public.
Living Colour Nursery proudly supports this endeavour as one of the leading seedling growers based in South Australia with many years experience in supplying home gardeners with high quality seedlings.
The Diggers Club provides active support and up to date cultural information on their webiste at: www.diggers.com.au/heirlooms.